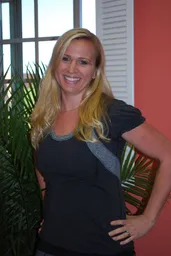 I am so thrilled to have joined this exceptional dental team in January 2014. I am originally an Orange County native, but I did my schooling at Azusa Pacifica University and Northern Arizona University. I graduated with a Bachelor of Science in Dental Hygiene in May 2001. I then decided to move south and try out the Scottsdale/Phoenix area. Originally my intention was to reside there for a year or so but 16 years later, I have finally made it back to beautiful California.

So far in my profession I have had a great amount of experience in all areas of dentistry, working with dentists in the fields of prosthodontics, pedodontics and general dentistry. I absolutely love interacting with my clients to build a strong rapport and a trustworthy relationship. My passion is to create a realistic, beneficial and individualized plan for each person in order to achieve and maintain excellent oral health.
On a personal level, I love God, I love my husband and our two girls, Jasmine (9) and Stella (6). We enjoy camping, movies, running/working out, vacations, beach time, gardening, refinishing furniture, play dates, family get togethers, and church activities.
If I haven't done so yet, I would love the opportunity to take care of your dental hygeine needs!